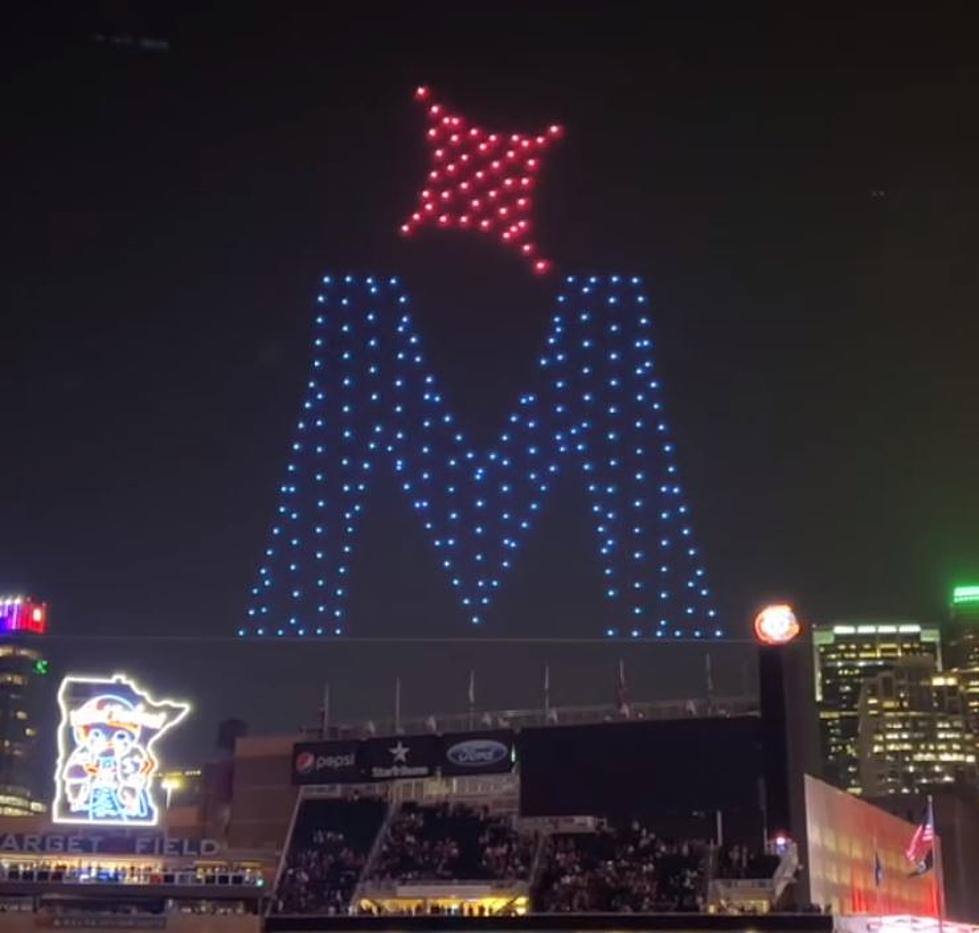 This Recent Show At Target Field Was Better Than Any Post-Game Fireworks!
Image Credit: North Loop Neighborhood Association via Facebook
I've got to give credit where credit is due, and the Minnesota Twins, currently in first place in the American League Central Division, put on one heck of a show the other night after the game. The Twins hired a drone company to put on a lighted drone show, and it was SO cool to see.
While I wasn't at the game I did get to see a video that was shot at the game, and I just can't stop watching!
The North Loop Neighborhood Association shared the video from the post-game drone show on social media.
The drone show, took place on Star Wars night, which to me seems appropriate last Friday night. The lighted drone show of course was set to Star Wars music and featured various Star Wars characters.
Kelly has brought up the idea of a drone show over fireworks on the 4th of July before and it would be a really neat idea, I'm not sure how it would work here with various parks set up for the fireworks over the river, but for something like a sporting event like a Twins game, this is awesome.
Maybe the drone show will become a new tradition that the Twins will put on each year...but if not it certainly seems like those in attendance at the game, and those who've seen the above video seemed to really enjoy it.
Would you go see a drone show? Let us know using the chat feature of our FREE app!
LOOK: Highest-rated Free Things to do in Minnesota, According to Tripadvisor
Stacker
compiled a list of the highest rated free things to do in Minnesota from
Tripadvisor
.
Come Visit Farming, MN With Us in Pictures
Here is the lineup of The 2023 Minnesota State Fair Grandstand Concert Series