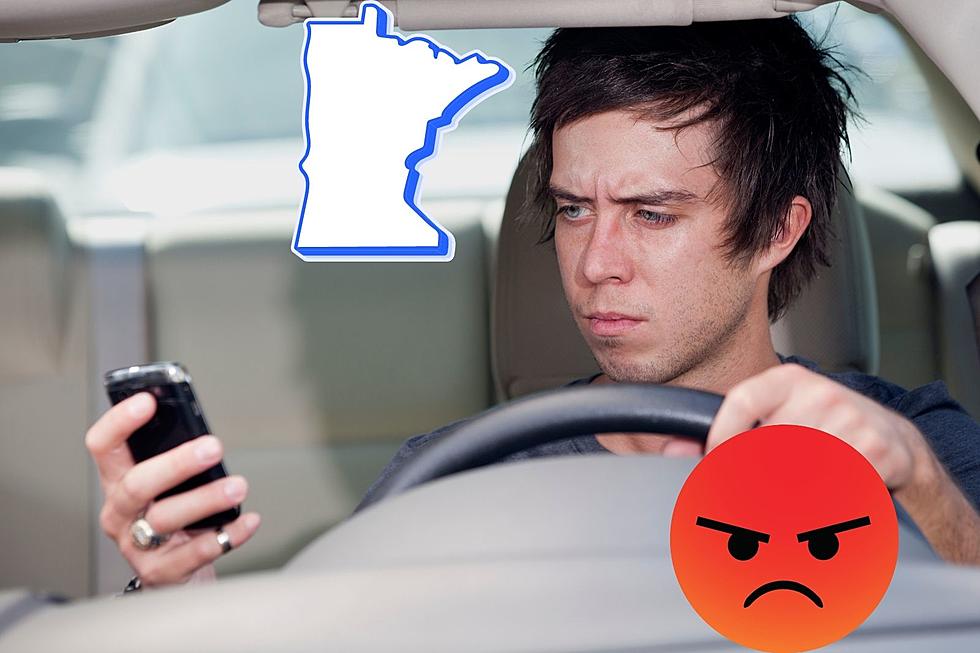 This Minnesota City Has the Worst Drivers in the Entire State
Credit: Canva
Looking at a national list, Minnesota is right around the middle when it comes to the worst states for drivers across the United States. However, some places in the Land of Ten Thousand Lakes are far worse than others. In fact, one surprising city is so bad for drivers, it would be a small miracle to come away without a ticket, accident, or insurance hike if you were to drive in the area for any length of time.
According to an article by Quote Wizard, one Minnesota city sets itself apart from all others in terms of bad drivers, most tickets, most accidents, and highest insurance.
Where is the Worst City for Drivers in all of Minnesota?
Quote Wizard named the affluent suburb of Minnetonka as the worst city for drivers in all of Minnesota. Here's why they ranked it number one:
You'll pass through Minnetonka driving west on I-394 and I-494. These busy highways are likely a big reason for Minnetonka having such a low rating of driver quality. When there's more traffic on the roads there's a greater chance for incidents to occur. While more traffic does equal more incidents this still doesn't let the bad drivers of Minnetonka off the hook. Hennepin county accounted for only 3.59 road fatalities per 100,000 in 2017, one of the lowest marks in the country.

-Quote Wizard Website
So what other Minnesota cities and towns made the list? Here's a look at the top 10.
Minnetonka
Farmington
Hastings
Chanhassen
Prior Lake
Plymouth
Savage
Maplewood
Elk River
Rosemount
To see the full article from Quote Wizard, click here. And to see where Minnesota ranks nationwide, click here.
Story Source: Quote Wizard Website
120 Year Old Minnesota Bridge Still In Use And Freaking Amazing
Minnesota known as the land of 10,000 lakes has one of the most unique old bridges still in use today. The Duluth Aerial Lift Bridge in Duluth Minnesota is what they call a span-drive configuration movable lift bridge.