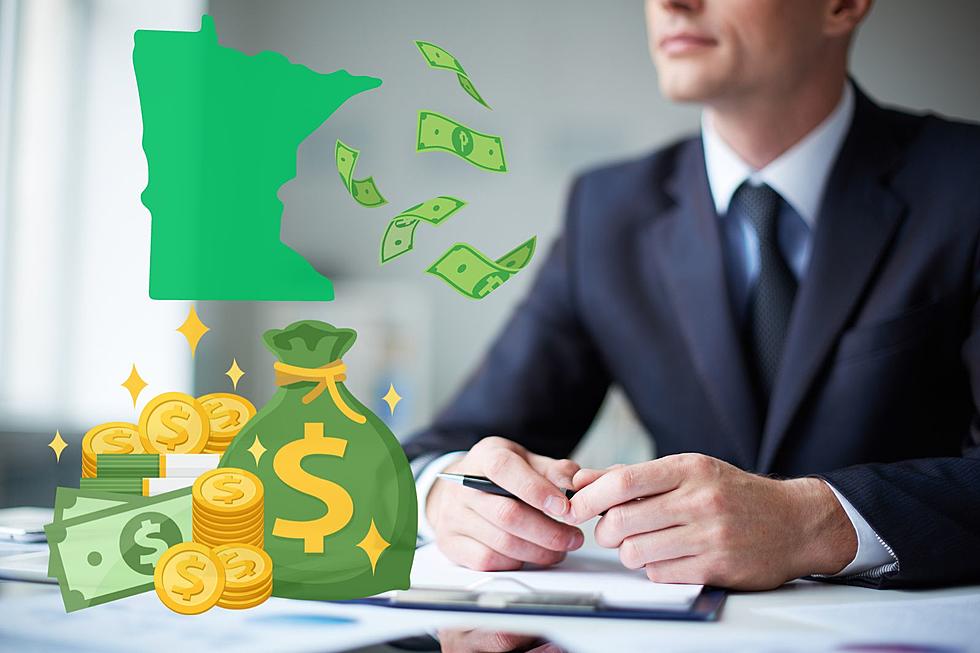 The Massive Amount of Money Minnesota's Highest-Paid CEOs Make
Canva
If you're looking for a job that pays pretty well, you can't do better in Minnesota than these CEOs, who are all the highest-paid chief executive officers in the entire state.
Before we jump into the massive paychecks these CEOs here in the Land of 10,000 Lakes earn from their respective companies, let's define just what a CEO is. According to Investopedia, a CEO (that's Chief Executive Officer, btw) is defined like this:
A CEO is the highest-ranking executive in a company whose primary responsibilities usually include making major corporate decisions and managing the overall resources and operations of a company.
Investopedia goes on to explain that the CEO of a company is elected by the board and its shareholders. They report to the chair and the board, who are appointed by shareholders.
So, seeing as CEOs are charged with a lot of responsibility, it makes sense they're compensated fairly well. And saying CEOs are 'compensated fairly well' might be the biggest understatement of the year. Because Investopedia also notes that CEOs of the 350 largest companies in the U.S. earn an average of $24 million. Which is 351 times more than an average employee!
So with that in mind, try to wrap your head around how much these Minnesota CEOs made in 2022, according to the Minneapolis St. Paul Business Journal (MSPBJ):
Minnesota's Highest-Paid CEOs in 2022
James

 

Cracchiolo - Americprise Financial Services, 

Inc. - $22.85 million

Andrew Witty - United Health Group - $20.87 million
Brian Cornell - Target - $17.66 million
Geoff Martha - Medtronic - $16.85 million
Andrew Cecare - U.S. Bancorp - $16.16 million
Charles Kummeth - Bio-Tech Corporation - $15.37 million
Michael Roman - 3M - $14.03 million
Corie Barry - Best Buy - $12.84 million
Jeff Harmening - General Mills - $12.27 million
Chad Abraham - Piper Sandler Companies - $11.18 million
And while those are all some pretty decent (cough cough cough) salaries, they all pale in comparison to Mike Mikan's 2021 salary. He's the CEO of Bright Health Group in Minneapolis, and MSPBJ says he earned a whopping $180 million last year when the company first when public. (He's back to earning a measly $9.99 million this year.)
Of course, these are only the highest-paid CEOs of publicly traded companies here in Minnesota. Many private companies that are still family-owned (like Minnesota's Cargill) earn even more. Keep scrolling to see which families in the U.S. earn the most!
Listen to Curt St. John in the Morning
Weekdays from 6 to 10 on Quick Country 96.5