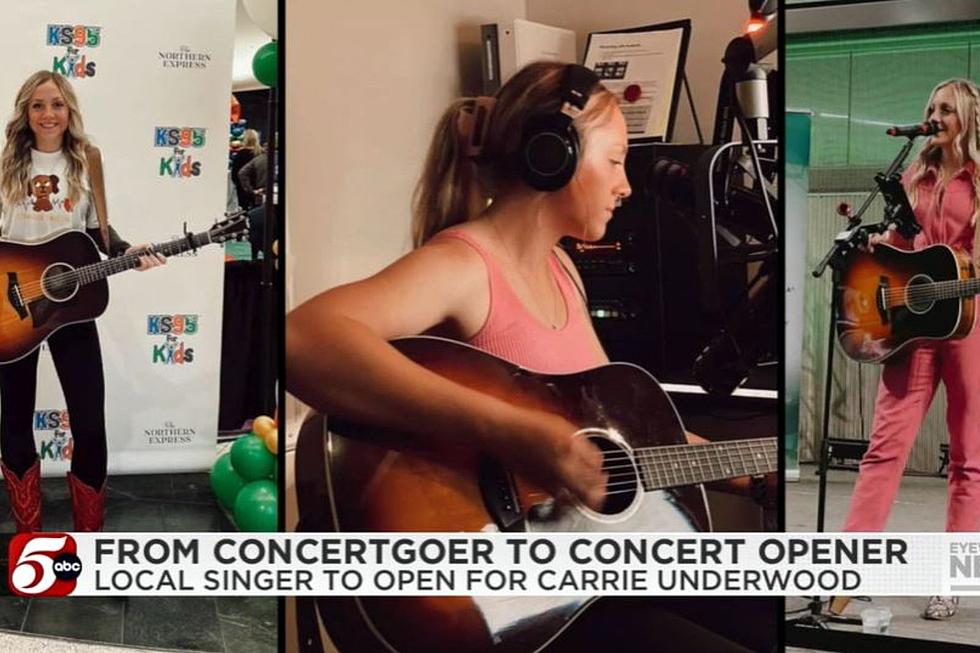 Minnesota Girl Opening For Carrie Underwood At Treasure Island
KSTP
I wouldn't be surprised if this talented Minnesota country artist's dreams come true.
A very talented young lady named Hailey James is getting the opportunity of a lifetime. To open up for her Idol, country music superstar Carrie Underwood, at Treasure Island Casino on Friday night, July 21st, 2023.
At the Midwest Country Music Organizations Award show this year, Hailey James won for female vocalist and songwriter of the year.
In an interview with KSTP, Hailey said that she has loved Carrie Underwood ever since she was little. She literally cried the first time she saw Carrie in concert because she loves her so much. She saw Carrie Underwood for her very first concert at The Minnesota State Fair.
At the age of 14, Hailey started her singing career. Hailey said she's seriously a creepy super fan of Carrie's and knows all of Carrie's songs.  She understands the ups and downs of trying to make it as a country music star.
'Nothing will happen if you don't at least try." Hailey said.
When you watch the video, you'll be able to hear the positive impact that Carrie Underwood has had on Hailey. It's quite obvious a passion of Hailey's to be the best she can be as a singer, songwriter, and performer.
I don't know if Carrie Underwood is familiar with Hailey, or if she will invite Hailey on stage to sing with her. But if she does; you can bet that Hailey will take the opportunity to hold her own, give her best, and know that her idol is all she appears to be. A good person that has a country music soul mate in Minnesota.
Most popular grocery stores in America
WOOF: These are the most popular dog breeds in America
LOOK: 20 American foods that raise eyebrows outside of the US
Stac



ker
compiled a list of 20 unusual and uniquely American foods that might raise eyebrows outside the U.S.