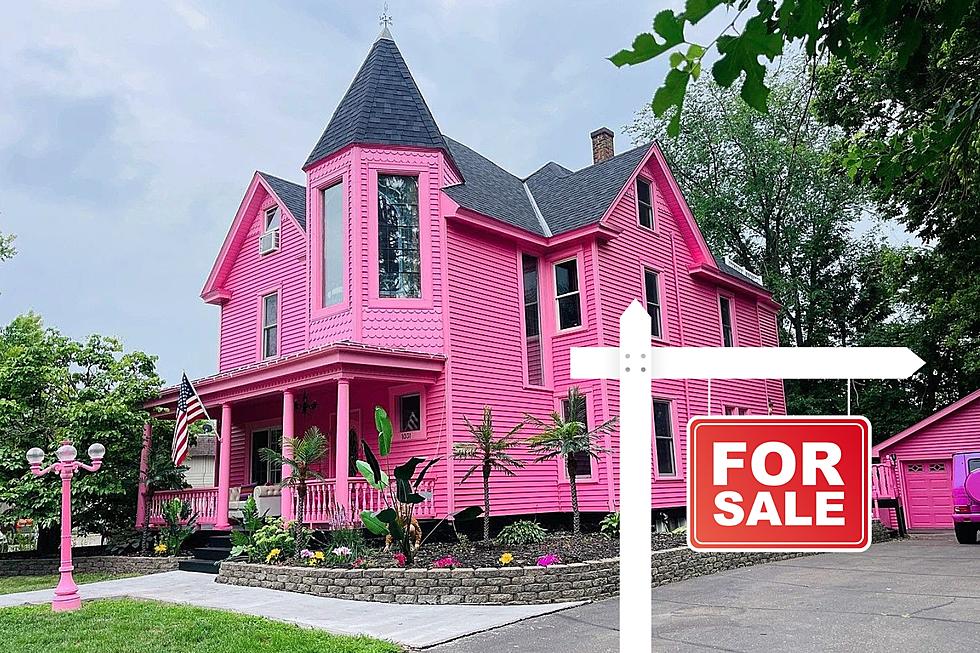 Barbie Dreams: Pink Wisconsin Home Known As 'Barbiecore Castle' Hits The Market For $1.1 Million
Jennifer Martin - Edina Realty, Inc.,
Earlier this summer, a vacation rental in Western Wisconsin was transformed into a very pink Barbie-themed dream getaway. The owner of the property was inspired by all of the buzz around the Barbie movie to create a dream destination for lovers of the color pink and fans of all things Barbie.
While there was some inspiration by Barbiemania, the owner of the property does have a number of other properties that were pink before the Barbie craze swept the country. The owner, Brooke Fleetwood, has declared her love for the color pink, posting a handful of other rental properties with a pink theme on her website.
Since the Hudson, Wisconsin home was rebranded from the "Goth Castle" to the "Barbiecore Castle"  by the owner of the property, it has received a number of bookings. WCCO TV reports that the home is still available to rent as a getaway until it sells. It is, however, already booked until the end of November - so you might have to wait a bit to stay there.
You could, however just buy the place. I mean, if you have a little over a million dollars available.
This home was built in 1900, featuring a swimming pool, hot tub, 7 bedrooms, 4 bathrooms (3 full and 1 half bath), garage, and central air. And pink. Lots of pink. That makes it perfect for anyone who loves the color, the Barbie theme, or would like to maintain it as a themed vacation rental property.
The Zillow listing describes it as a single-family residence with 5,611 square feet of space. Here's a look inside of this pink paradise.
Hudson, Wisconsin 'Barbiecore Castle' Is A Pink Dream Vacation Home Hits The Market