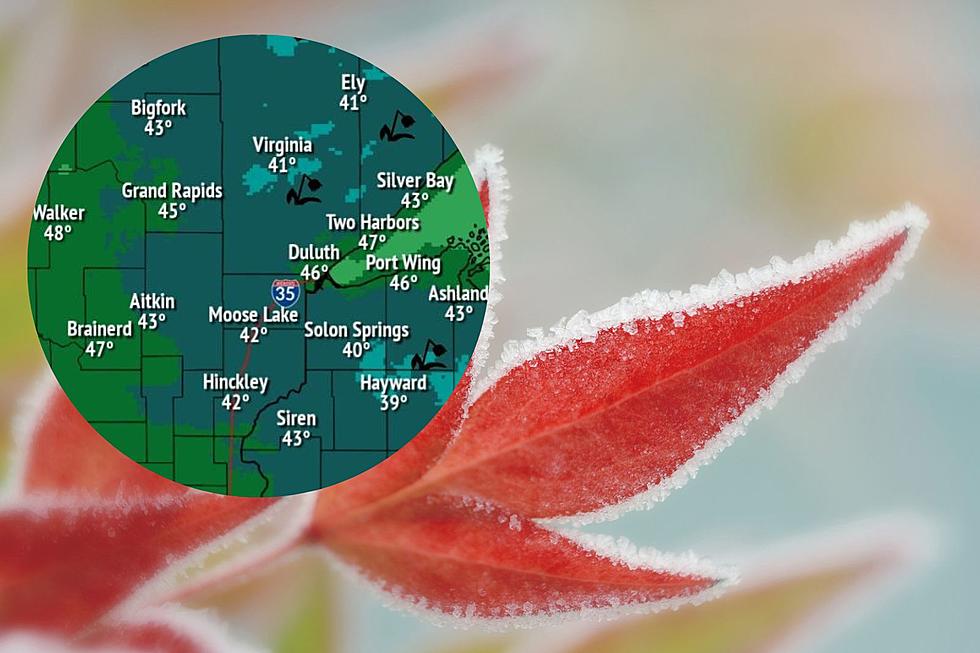 Frost In The Forecast For The Northland
Purestock / National Weather Service Duluth
Summer was fun while it lasted but it is safe to say it is on its way out the door, with cool conditions in the forecast for the foreseeable future. The cool conditions came in hot (no pun intended) on the tail end of a Labor Day weekend heat wave.
The first weekend of September was hot all across Minnesota, which was not great timing for those attending the Minnesota State Fair. Nonetheless, the cooler conditions are likely here to stay and ushering in fall in the Northland.
This is very evident in what the National Weather Service of Duluth is sharing: frost is in the forecast! They shared the news across social media Wednesday (September 6th), warning Northlanders that frost was likely overnight Thursday.
The good news is that near the lake, frost likely won't form and will mostly form where skies are clear. They shared an updated look at where skies will be clear online so you can get a better idea of what to expect tonight depending on where you're at.
No matter where you are, one thing is clear: it is going to be chilly! Sweater weather is here. We will see lows in the 30s and 40s across the Northland. Winter will be here before you know it at this rate.
It may feel even cooler than it feels considering how hot we were into September. In fact, we even broke a weather record from the 1800s, as we clocked the hottest September day since 1874 over Labor Day Weekend. Now it seems we will be going from above normal to a touch below normal for the foreseeable future.
The 15 Least Snowy Winters On Record In Duluth History
Since the National Weather Service began keeping weather records in Duluth in the late 1800s, here are the 15 winters with the lowest snowfall totals on historical record.
It is worth noting that the official records from 1941-today have been recorded at the area now known as the Duluth International Airport (away from the lake, on top of the hill). Before then,
various locations closer to Lake Superior
had been used for official weather recording data. For anyone that knows anything about how Lake Superior and the hill play a role in temperature and snow, you can see how this makes older records inherently different.
While these records note the "least snowy winters", they actually include all seasonal snowfall from July 1 through June 30 of the following year.
Sea Of Snowy Ice Chunks Left Behind By Wind & Waves In Duluth's Canal Park
Powered by wind gusts up to nearly 70 mph on Tuesday, the Lake Superior shoreline in Duluth's Canal Park and Park Point saw a pile of snow and ice piled up along the shoreline.