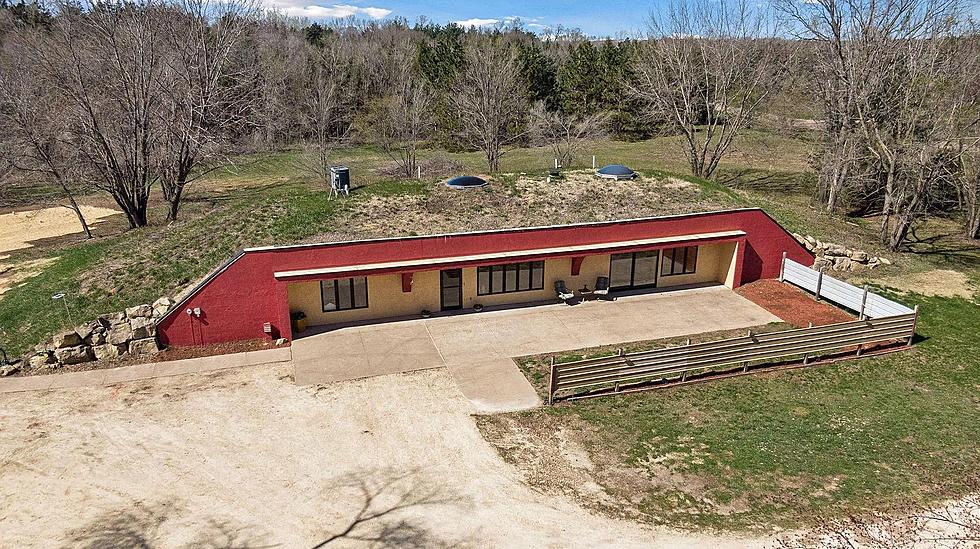 See Inside Minnesota's Latest Hobbit Home For Sale
NorthStar MLS as distributed by MLS GRID, MLS#: 6360192
There is no shortage of interesting, unique and entertaining real estate listings out there in both Minnesota and Wisconsin. A great example? The $200,000 tiny home that went up for sale in Duluth in June. The home could be featured on HGTV for sure.
I came across yet another house that could be featured as well! Located in Hastings, a few hours from the Duluth area, there is a hobbit home for sale. A "hobbit" home is one that is created or surrounded by earth and partially obstructed, which is the case with this unusual but cool home.
The home is located at 17309 Kendel Avenue and is 1,716 square feet. Built in 1986, the home has two bedrooms and one bathroom. It also has a massive garage that can fit up to ten cars. It is the perfect addition to the six acres of land you get with this original home.
Despite the fact that part of this home is underneath the earth, it has a few big skylights which allow for plenty of natural light. Other features in this hobbit home? According to its Zillow listing, other amenities include a double-sided fireplace from the living room to the primary bedroom, a country setting and the ability to be in the big city in just minutes.
While the home has some pretty cool features, the best part about it is definitely the fact that it is an earth berm home. It's not often you come across a home that is surrounded by earth. This home is up for sale for $474,900. An interesting home? Indeed.
SEE INSIDE: Hobbit House In Hastings, Minnesota For Sale
Tiny Home Living! Inside Duluth's 205-Square-Foot Home For Sale