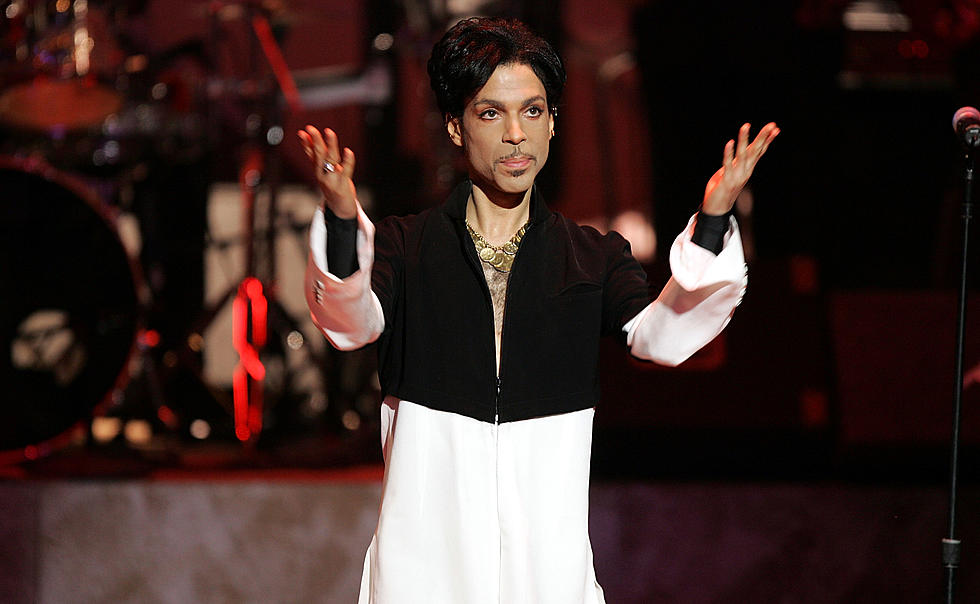 It's Official: Minnesota Just Put Up Purple Road Signs To Denote Prince Highway
Getty Images
I can honestly say I don't think I've ever seen a road sign that didn't have a blue, white, orange, or green background. That's going to change for plenty of drivers in Minnesota now that Minnesota's Department of Transportation has finally put up signs along one Minnesota highway to mark it as the Prince Rogers Nelson Memorial Highway.
The Minnesota Department of Transportation showed off photos of the signs going up, and it drew a little bit of a crowd.
The signs are up! Paying tribute to the legend, the Prince Rogers Nelson Memorial Highway is officially marked with purple signs
Drivers can catch a glimpse of the new purple signs if they are driving along "a seven-mile stretch of State Highway 5 near the musician's Paisley Park home and studio in Chanhassen will be known as Prince Rogers Nelson Memorial Highway."
During this year's legislative session a bill was passed to rename a portion of State Highway 5, the bill was sponsored by Republican Sen. Julia Coleman, of Waconia.
While memorial highways aren't new to Minnesota, what is different about this section of memorial highway is that the signs aren't your standard road sign. Fans of the late musical superstar are able to snag a selfie near the highway and his former residence Paisley Park.
Prince died April 21 2016 from an accidental fentanyl overdose.
If you want to learn more about the signs or Paisley Park you can head here.
Come Visit Watkins, MN With Us in Pictures
Come Visit Farming, MN With Us in Pictures
LOOK: Highest-Rated Museums in Minnesota, According to TripAdvisor
Stacker
compiled a list of the highest-rated museums in Minnesota, according to Tripadvisor.