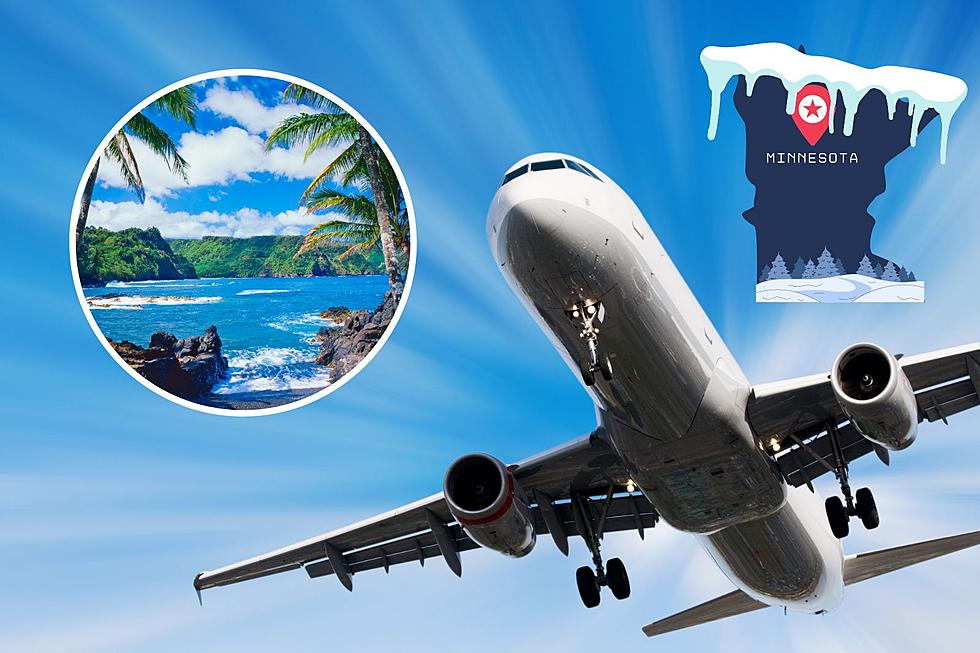 Delta Adding Five New Popular Flights From Minnesota This Winter
Canva
If you're looking to break up an acute case of cabin fever, Delta Air Lines just added five new warm-weather flights leaving from Minnesota this winter.
Living here in the Land of 10,000 Lakes, we know that Old Man Winter can make an appearance in November and still be hanging around nearly 6 months later in April. So if you're looking to ditch the snow and cold, Delta Air Lines is making it easier to find some fun in the sun and just announced they're adding new flights from Minnesota to several popular warm-weather destinations.
Now, this news comes on the announcement earlier this summer that Delta is also adding a new non-stop flight from the Minneapolis-St. Paul International Airport (MSP) to Kahului Airport in Maui, Hawaii this coming winter season as well. (In fact, that flight is set to start on December 16th, 2023.)
According to the Minneapolis/St. Paul Business Journal, Delta is expanding its seasonal routes, also effective December 16th, 2023 from MSP in Bloomington to the following warm-weather locations:
San Juan, Puerto Rico
Montego Bay, Jamaica
Punta Cana, Dominican Republic
Belize City, Belize
Puerto Vallarta, Mexico
The story says the expanded seasonal offerings mean Delta will start daily service to Puerto Rico and Jamaica while adding two extra weekly trips to Punta Cana, one additional flight per week to Belize, and one additional weekly trip to Puerta Vallarta.
And, if you're looking to leave the Bold North this winter from southern Minnesota, Delta also announced earlier this year that it'll be adding a new daily flight from Rochester International Airport (RST) to MSP, which is set to start on September 5th, 2023.
Now all you have to do is decide where you want to go to get away this winter! (And figure out how to pay for it, of course.) Now, if you're looking to leave Minnesota... permanently... keep scrolling to check out the states where people are moving to the most right now!
Listen to Curt St. John in the Mornings
Weekdays from 6 to 10 on Quick Country 96.5