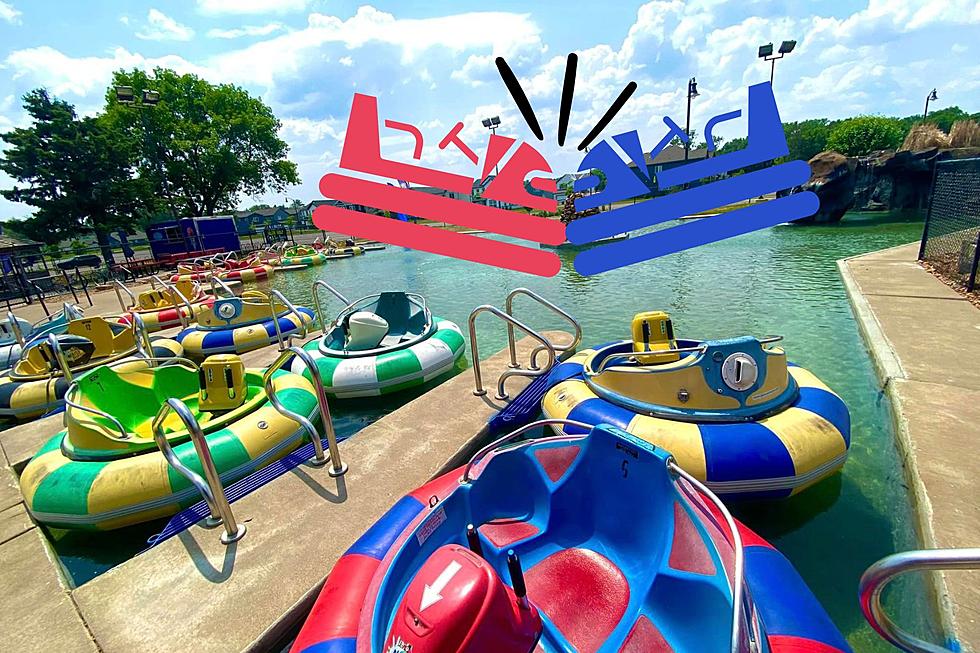 Unleash a Great Time with Bumper Boat Attractions in Minnesota
Lilli Putt via Facebook
You've heard of bumper cars, but what about bumper boats? If you're looking for a family-friendly adventure while the kids are still out of school, this looks like it would be super fun! Plus, there are a few locations where you can try it out around Minnesota.
Bumper cars are cool and all but put it on the water and it suddenly becomes VERY Minnesotan. I love it.
With bumper boats, you get to captain your own ship and drive around and ram into people just like you would with bumper cars. Except it's all on the water. And you get to spray people with water, too.
There are a few spots around Minnesota where you can try this out with your family before summer ends!
Where You Can Try Bumper Boats in Minnesota
Lilli Putt is located in Coon Rapids. They have bumper boats but you could easily make an afternoon of it because they also have go karts and a nice mini golf course. They also do glow-in-the-dark mini golf on Friday and Saturday nights!
To try out bumper boats it's $7 (+tax) per person per ride. Go karts and mini golf are extra.
Summerland is in St. Cloud. Just like Lilli Putt, they have bumper boats, go karts, and mini golf. But wait! They also have a big water slide, batting cage, arcade games, and a bounce house.
Bumper boats, specifically, cost $6.95 per person per ride. Everything else is an additional cost as well.
Located in Alexandria, Casey's Amusement Park also has bumper boats, go karts, and mini golf!
Rates for bumper boats are $9 per person per ride.
Minnesota State Fair New Foods, Drinks, and Vendors for 2023
The new foods for the 2023 Minnesota State Fair have been announced! There are also new drinks and a few new vendors to visit.